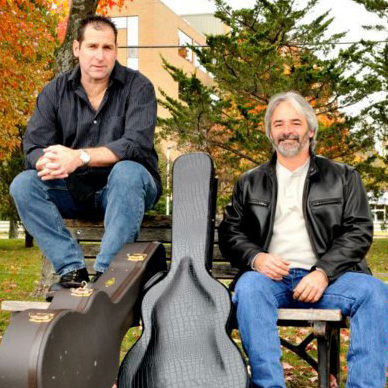 "I would highly recommend Take Two to anyone"
When planning an event, in our case a family reunion with a very special wedding in the middle, every detail had to be perfect.  The gardens, the weather, the food and of course the music.  I had heard Mike Gacek and Take Two play several times at the recommendation of our stepdaughter and I knew right away this was exactly what we were looking for.  Everything worked out perfect for our special day and the music was a very important component. I would highly recommend Take Two to anyone looking for just the right music for their special event. Good guys, good musicians, great sounds! -- Susan Nardone
Take Two Live: Mike & Mike Poulin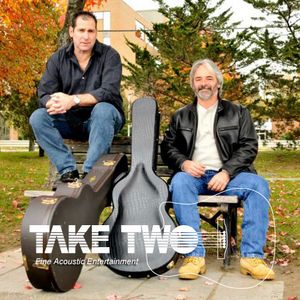 Take Two through the years
Mike Gacek has teamed we a few great performers over the past 15 years. All of them bringing their own special talent to the show! Combined with Mike's vocal, and songwriting, the results have never been anything less than spectacular!